5 Questions with Nidal Dabghi about Keeping the Way Clear
July 09, 2018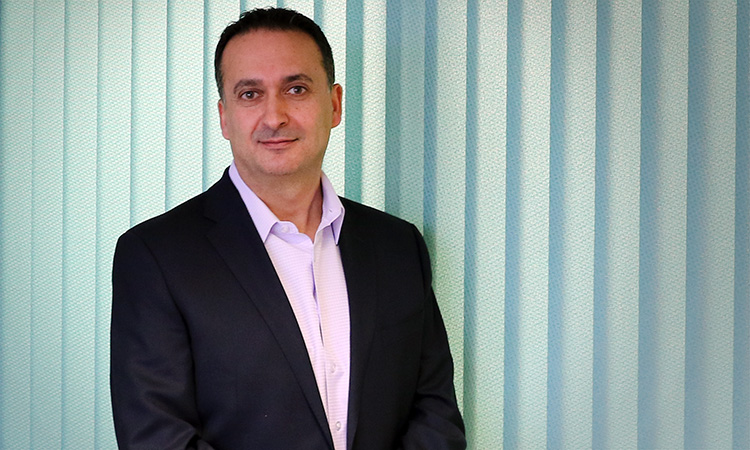 Like many of you, we've got some outdoor projects planned this summer. That's why we sat down with Nidal Dabghi, Acting Vice-President of Distribution and Customer Services, to learn more about:
What you need to know before you start a digging or building project; and
Why it's important to keep the way clear around power lines and equipment.
Why should I keep the way clear of power lines and/or equipment?

It's a matter of safety; not only for our crews - but you and your family. Our equipment's electrified, meaning it could cause serious harm.

The land below power lines and around our equipment must be clear for our use. By keeping the way clear, it helps us get the power back on for you and your neighbours quicker.



What would happen if I were to build/work under a power line?

Accidents can happen at any time. Whether you're in the city or on the farm - working around power lines and equipment can be very dangerous. You could be responsible for:

Putting your life and the lives of others at risk;
Causing outages to you and your neighbours that were avoidable; or

Paying to fix the situation.

Why's it a big deal to cover up the transformer in my yard?

We know that the transformers aren't the prettiest things in the world... but they do help power up to 20 homes in your neighbourhood.

The transformers allow air flow to keep them cool. Covering them up blocks this and causes the transformer to fail earlier.

Covering them up also makes it harder for our crews to access if there were ever an issue. On newer pedestals and transformers, there are stickers that tell you how far away objects can be. For the older boxes that don't have stickers, you can call us. We'll give you the right distances that objects should be over the phone.

That way, you can keep the way clear for our crews. And we can work on turning the lights back on.

Who should I contact if I'm digging?

Always call Sask1st Call. They'll mark the underground lines with paint and flags. This way you know exactly where the lines are.

Did we mention it's free?

Who should I call if I'm working near an overhead power line or around other equipment?

If you're going to be working near and around overhead power lines – call us at 1-888-757-6937. We'll come out and see what you're planning and work with you to find a safe solution. Here's some examples of when you may need to call us about overhead lines or equipment:

Moving a home;
Setting up a grain bin;
Building a shop, house, fence or other temporary or permanent structure;
Planting new or trimming existing trees, shrubs or other vegetation;
Digging holes, trenches or dug-outs;
Storing stacks of lumber, debris, dirt piles or filling the area with dirt; and
Starting any other project near power lines or electrified equipment.

There is no charge for this call either!

When we work together, we can all come home safe tonight.
Learn more: