If you work around power lines, we have tips to help you prevent contacts and how to stay safe in an emergency situation.
Working Around Power Lines
Learn how to prevent a line contact and how to react to a downed power line with this helpful infographic.
Emergency Personnel Handbook
Information handbook to assist police, fire, ambulance and emergency response personnel in emergencies involving electrical facilities.
Locate Underground Power Lines
When planting trees, digging post holes, drilling a well or doing any excavation work — always contact Sask 1st Call before you dig. We'll locate and mark any SaskPower-owned underground power lines at no cost to you.
Stay Safe on the Farm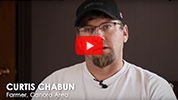 Use our Farm Safety Checklist to be aware of 138 dangers and prepared for any situation or visit Grain Dryer Safety for more tips. Watch our video about a farmer who struck a transmission tower and lived to tell about it.
Watch our customers share their own powerful stories of close calls with electricity on our Powerful Stories page.
Know What to Do If You're in a Vehicle Accident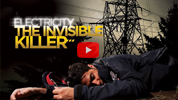 Whether you are involved in an accident or you come across an emergency situation where others need help — always think safety first. Learn what do in an emergency involving Vehicle Accidents and Electrical Safety.
If you're a first responder, be aware of the risks before you are faced with an emergency.
Provide Your Feedback