Advancing Women in Skilled Trades
August 15, 2022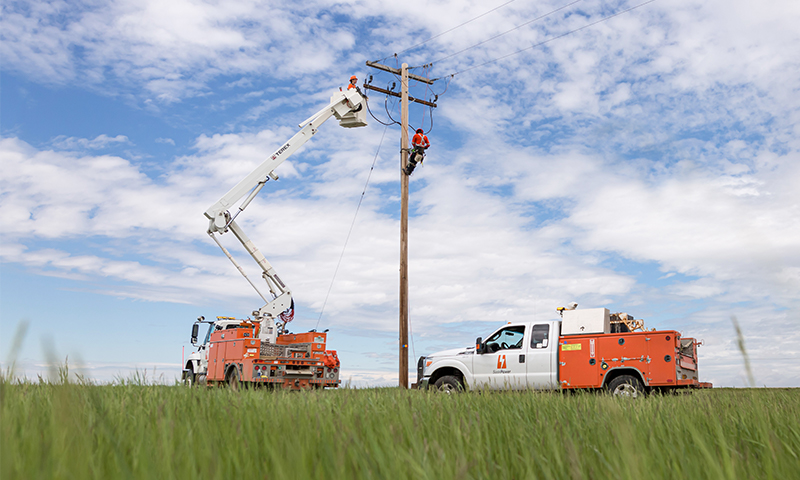 When people think of skilled trade workers, a few images come to mind. Whether you're thinking of a power line technician (PLT), electrician, plumber or welder — it's not uncommon to picture a male. Although this is only a stereotype, it's reflected in the lack of gender diversity in the skilled trade profession - there are more than 300 designated trades in Canada, and women only make up 13.6% of registered apprentices.
As part of our commitment to a more inclusive and diverse workforce, we're working hard to support gender diversity in our skilled trade professions. We partner with post-secondary educational institutions to promote skilled trades, provide the necessary on-the-job training and support our apprentices on their journey to successful certification.
One such success story involves Sydney, who has been a PLT with us since 2016. She is the first female at SaskPower to go through the apprenticeship program, and we're proud to say that Sydney is now a Red Seal journeyperson. In the future, we look forward to celebrating more women becoming Red Seal certified in their trade of choice!
As an employer, we want to celebrate more stories, such as Sydney's and encourage greater participation in our training. As a SaskPower apprentice, you not only receive a competitive monthly salary, but you're also provided with:
Full tuition cost
Accommodations and expenses while attending technical training outside of your headquarters
Company vehicles/equipment to travel from your office to work sites
Tools and safety equipment required for your chosen trade
Personal Protective Equipment (PPE)
Supervision, mentoring and coaching from our Red Seal certified journeypersons
If you've been thinking about a career in the skilled trades, check out Sydney's inspiring story at Power Line Technicians. You can also learn about current job opportunities in various skilled trades and set up job alerts at saskpower.com/careers.
Women demonstrating their skills and abilities through an apprenticeship can apply for incentives, grants and scholarships to support their personal and professional growth.
For more information on post-secondary educational institutions, check out some of the links below:
Increasing gender diversity in the skilled trades is just one area of focus, find out more at Commitment to Diversity and Inclusion.
Provide Your Feedback