Whether you're reading a residential, farm or business power bill, it's important to understand how it's calculated.
Watch the video below to learn more about your power bill.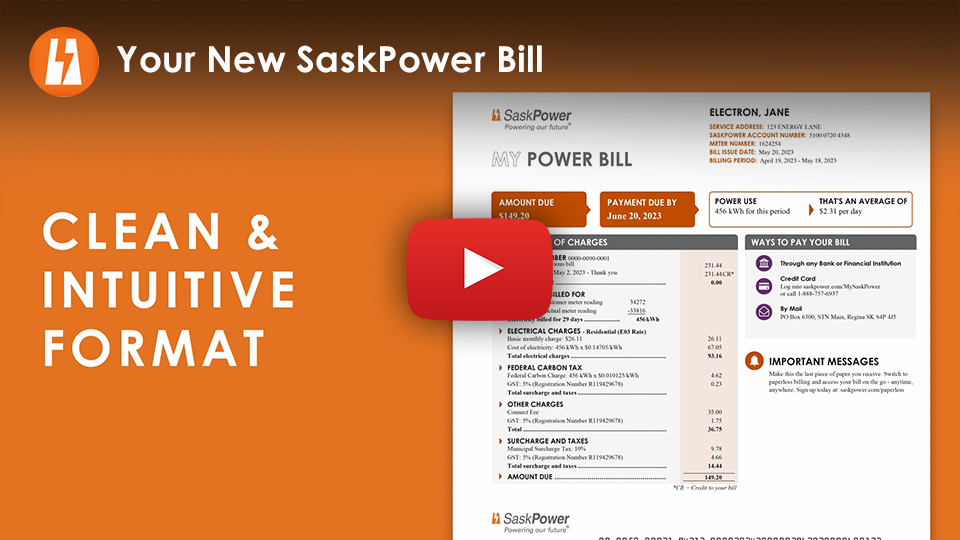 Bill Examples
View our clickable bill examples with an explanation of each section in easy-to-understand terms. Select what type of power bill you'd like to see below:
Not sure what bill type you are? Simply look on the left side of the first page of your bill under "Breakdown of Charges," then "Electrical Charges". Here you'll find your billing category and rate code, e.g. "Residential (E03 Rate)."
Found your bill type, but still have questions? Contact us and we'd be happy to help!
Provide Your Feedback