There is no shortage of options for Electrical Engineering Technologists (EETs) at SaskPower. This interesting and rewarding career ranges from performing complex engineering analysis to testing and commissioning newly designed systems.
What Kinds of Work Does an EET Do at SaskPower?
We need quality EETs to fill roles all over Saskatchewan. Here's some of the work you can expect to do as an EET at SaskPower:
Working in one of our many engineering teams at SaskPower, you'll have the opportunity to design new systems to grow our electrical network for new customers. Or you can work on upgrades to the system such as new substations, transmission lines or distribution lines. Our engineering teams are key to providing safe and efficient power.
All new system changes and additions must go through careful testing before they can be brought online. This process is central to making sure everything will operate properly. From testing large power transformers to analyzing our newest systems, this in-depth field plays a big role in providing our customers with safe and reliable power.
Working in our System Control Centre in Regina (formerly Grid Control), you will help improve the electrical grid by balancing generation, energy imports/exports and helping to control the flow of power to the province. You will also work with major industrial customers, co-generation suppliers and power plants to ensure the system is stable when maintenance crews are working on-site. Our System Control is a 24/7 operation that is critical to keeping the power grid stable in tough weather conditions and power outages. During these challenges, our System Operators have the training and ability to ensure the most reliable service possible is provided to our customers while helping to restore power in the most efficient way.
What are the Benefits of Becoming an EET with SaskPower?
One of the great things about working as an EET at SaskPower is that you won't be limited to a single work environment or job task. You'll have the chance to try out your hand in a number of different areas. In fact, several of our senior directors and managers began as EETs at SaskPower and developed their careers by working on different teams and projects.
Here's what a few of them had to say:
"The EET program is demanding yet rewarding. It afforded me the opportunity to realize that perseverance and dedication can overcome challenges. Of all the skills that I learned in this program, the ones that I have found most helpful in my career are the having the ability to resolve complex problems using logical reasoning and understanding the tenacity that is required to persevere and focus in the face of such problems."

- Nidal Dabghi, Director - Safety

"I completed three work terms with SaskPower as part of my schooling with the Electrical Engineering Technology (EET) program. Being with SaskPower as a student gave me unique experiences, from touring Boundary Dam and seeing coal draglines up close to designing distribution facilities for the oilfield. These opportunities allowed me to gain valuable skills that I can apply to my position with distribution engineering."

- Jessica Dyok, Electrical Engineering Technologist - Distribution Engineering
Here's a small sample of the positions at SaskPower that your education, along with the experience you gain at SaskPower, could lead you to. Of course you're not limited to these positions – SaskPower offers opportunities for almost any career!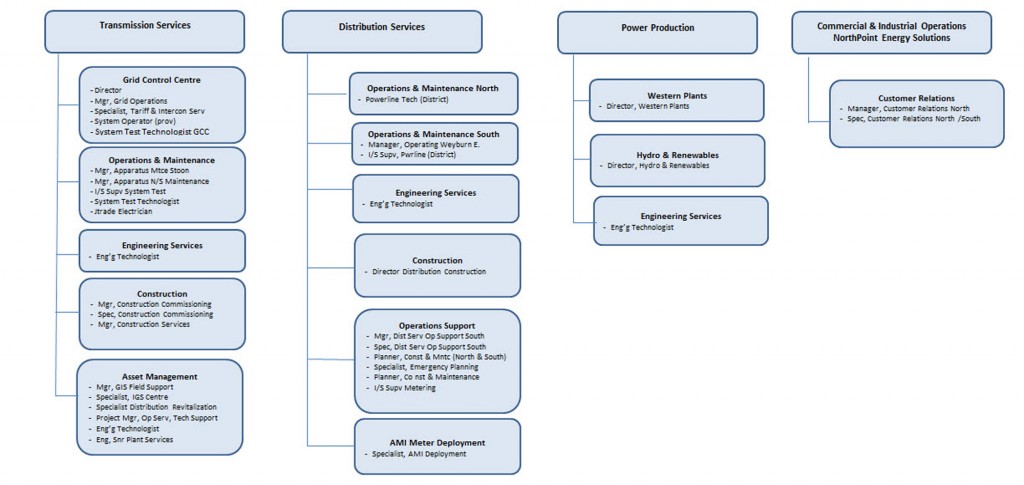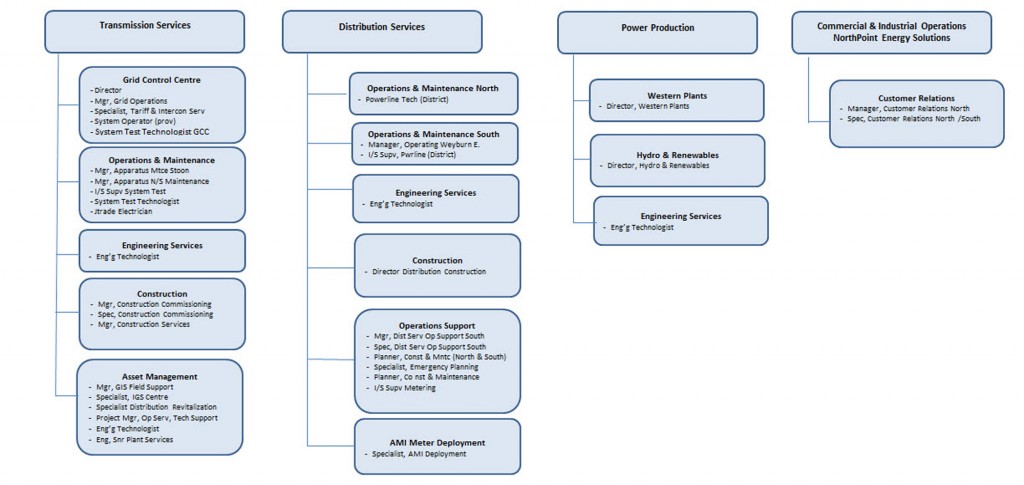 How Do I Apply?
Once you've completed your Electrical Engineering Technologist Diploma, you can apply through our website under the Careers section.
If you're a student, or thinking of becoming one and looking at a career as an EET, we urge you to check out our Electrical Engineering Technologist Pool Program. If you're successful in the program, you'll have a permanent position at SaskPower waiting for you when you graduate.
Provide Your Feedback