Established in 1929, we are Saskatchewan's leading power supplier. We support our province's growth and work to enhance quality of life for our over half a million customers.
We generate power using a variety of sources, and operate one of Canada's largest grids. We are also connected to the grids in Manitoba, Alberta and North Dakota.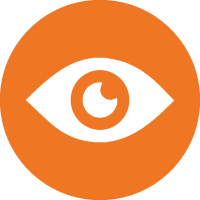 VISION
Powering
Saskatchewan to a
cleaner energy future
through innovation,
performance and
service.

MISSION
Ensuring reliable,
sustainable and
cost-effective power
for our customers
and the communities
we serve.

VALUES
Safety, openness,
collaboration and
accountability.

INITIATIVES
Further develop a customer focused organization.
Grow the valued products and services we offer our customers.
Engage and partner with customers and stakeholders.
Cultivate strong, mutually beneficial relationships with Indigenous peoples.
INITIATIVES
Attract and retain an engaged, diverse and inclusive workforce.
Establish a culture of leadership that empowers employees and drives enhanced health and safety.
Ensure workforce development and growth through innovative and expanded learning opportunities.
Support our employees in managing change during the energy transition.

INITIATIVES
Maintain a balance sheet that provides a strong financial foundation and business flexibility.
Evolve rate design to offer more options for customers and reflect the true costs of generating and delivering electricity.
Build on our continuous improvement, efficiency, and quality mindset.
Develop an agile and sustainable supply chain that provides best value and further enhances supplier diversity.

INITIATIVES
Transition Saskatchewan's electricity system to lower or non-carbon emitting, flexible, and reliable generation sources.
Advance development of a safe, secure, efficient, resilient, and modernized grid that can adapt to our customers' changing needs.
Effectively balance cost, reliability, performance, and risk in the design and lifecycle management of our infrastructure.
Demonstrate environmental leadership while building a sustainable energy future.
Provide Your Feedback