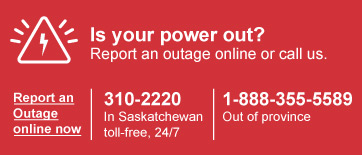 We're Here To Help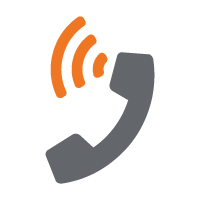 Call us at
1-888-757-6937

Mon - Fri
8 am - 6 pm
Closed weekends and holidays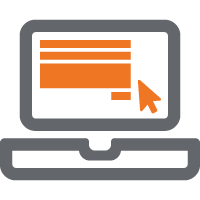 Use your
MySaskPower Account

1-3 business day response time
Account and general
inquiries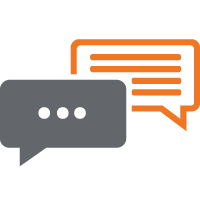 Send us a


Mon - Fri
8:30 am - 5:30 pm
Account and general
inquiries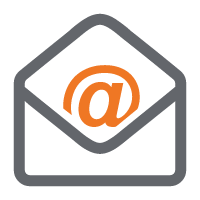 Send us an
Email

1-3 business day response time
General inquiries
only

Mail Us
Send payments to:
Cheques under $10,000
PO Box 6300, STN Main
Regina, SK S4P 4J5
Cheques $10,000+
SaskPower Payment Support
10NE – 2025 Victoria Avenue
Regina, SK S4P 0S1

Follow Us
For news and updates, follow us on X (formerly known as Twitter) and Facebook
Here are even more ways we can help:
Helpful hints:
The following numbers are free and are answered 24 hours a day, 365 days a year.
Saskatchewan:
Call: 310-2220
Out of province:
Call: 1-888-355-5589
Competitive tendering is the preferred procurement method for purchasing goods and services for SaskPower. Visit our
Suppliers section
to learn about current opportunities.
SaskPower
To share a compliment or discuss a concern, you can:
Call us at 1-888-757-6937. If you're not satisfied, ask to speak with a Customer Services Manager.
Contact us online.
Send us a letter:

SaskPower Corporate Relations and Communications
9th Floor, 2025 Victoria Ave
Regina, SK S4P 0S1

Submit an anonymous complaint to report accounting, financial irregulates or breaches of Code of Conduct. This is a secure and confidential third-party website.
Ombudsman Saskatchewan
Ombudsman Saskatchewan is an independent office, headed by the provincial Ombudsman. The Legislative Assembly appoints the Ombudsman. As a result, the office is separate from the government of the day and free to come to its own conclusions. Visit Ombudsman Saskatchewan to learn more.