5 Easy Steps for Staying Safe on the Farm
May 24, 2016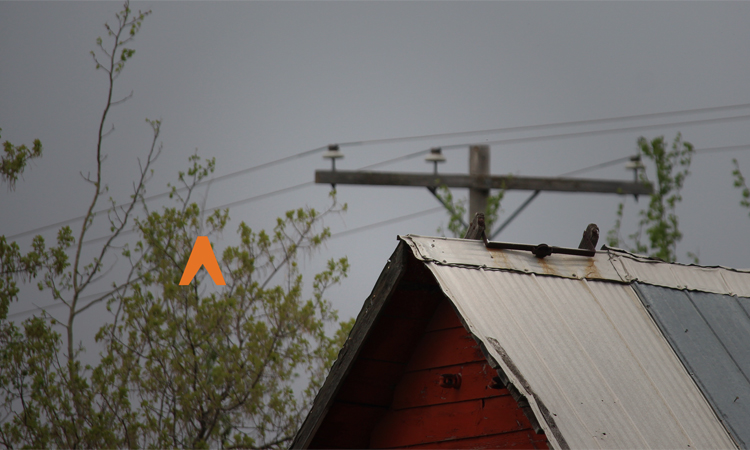 Power safety is an important part of life on the farm. However, we know there are many things to keep in mind to make sure your farm is safe for everyone.
That's why we've come up with five easy steps you can use for staying safe around power on your farm: Locate, Lower, Measure, Click, and Teach.




Before starting any work on your farm, always make sure you locate overhead power lines in the area. Remember that lines can sag due to weather conditions or age, so make sure to check their height every time.




Always make sure to lower large equipment completely so that it cannot contact power lines. This includes equipment such as your grain augers, air seeders and air sprayers. Have someone act as a spotter whenever you move tall equipment.
Always have a plan in place in case you don't have enough clearance. Never attempt to raise electrical wires yourself. Call SaskPower at 1-888-757-6937 and we will be happy to help you out.




Measure to make sure all structures on your farm are at least 15 metres (50 feet) away from all overhead lines and six metres (20 feet) away from pad-mounted transformers and cables. This includes grain bins, barns and fuel tanks. Remember: the more space, the better. Contact SaskPower if you have questions about clearances.
Also, be sure to measure the reach of the water spraying from your irrigation system. You should never direct water at overhead lines. Electricity could travel through the water and irrigation pipe to you.




Never assume you know where, or how deeply buried, underground lines are on your farm. Click onto Sask 1st Call's website (www.sask1stcall.com) before digging for any reason at all. They will let you know the exact location of any SaskPower, SaskEnergy and SaskTel lines on your property. Once you know where they are you can use a shovel to dig around them.




We know that there are a lot of moving pieces on a farm. This includes your entire family. Teach everyone about staying safe around electricity on your farm. This means your grandma and toddler too!
We suggest making a day out of creating a power safety plan for your family. Shield and lock all machinery components, electrical boxes and wiring. This will help keep any small, curious hands away. Also, talk about what to do if a power line falls in your yard – stay back at least 10 meters and call SaskPower at 310-2220 or call 911.
If you want to learn more, Sask Safety Council offers an online safety-training course for farm workers. It only takes a few hours and it's free!
Learn more: