SaskPower Team Helps Feathered Friends Find a New Home
February 16, 2017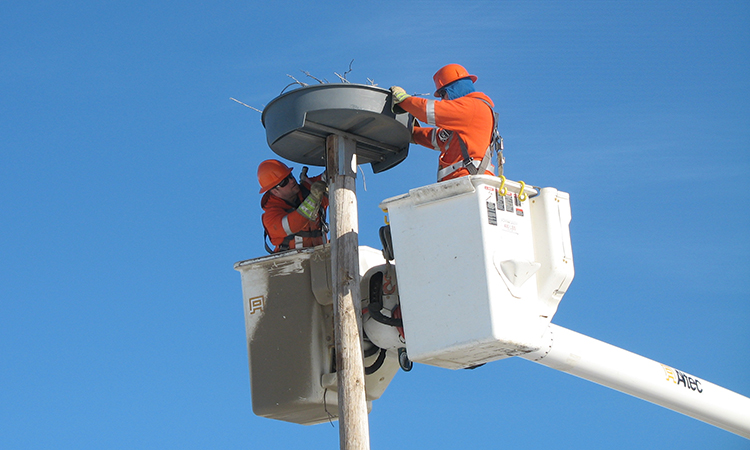 Shout out to the SaskPower team near Swift Current that took the time to relocate a Ferruginous Hawk nest off a live power line and onto a newly installed pole-nest platform. In doing so, they've reduced the risk of harm to the hawks and reduced the risk of an outage or pole fire.
We've been doing similar nest moves for Ospreys in the north for some time, but this is the first time we've done this for a Ferruginous Hawk.
Ferruginous Hawks are Saskatchewan's largest hawk species. They're listed as Threatened under the Species at Risk Act. Their numbers have declined due to the reduction of their native grassland habitat and prey. There are only an estimated 500 pairs left in Saskatchewan.
We'll be keeping an eye on the nest to see if the hawks move back in when they return around March. We'll also be passing the location on to Nature Saskatchewan to add to their nest-monitoring program.
Learn more: