Sharing Our Plans for a Sustainable Power Future
July 25, 2016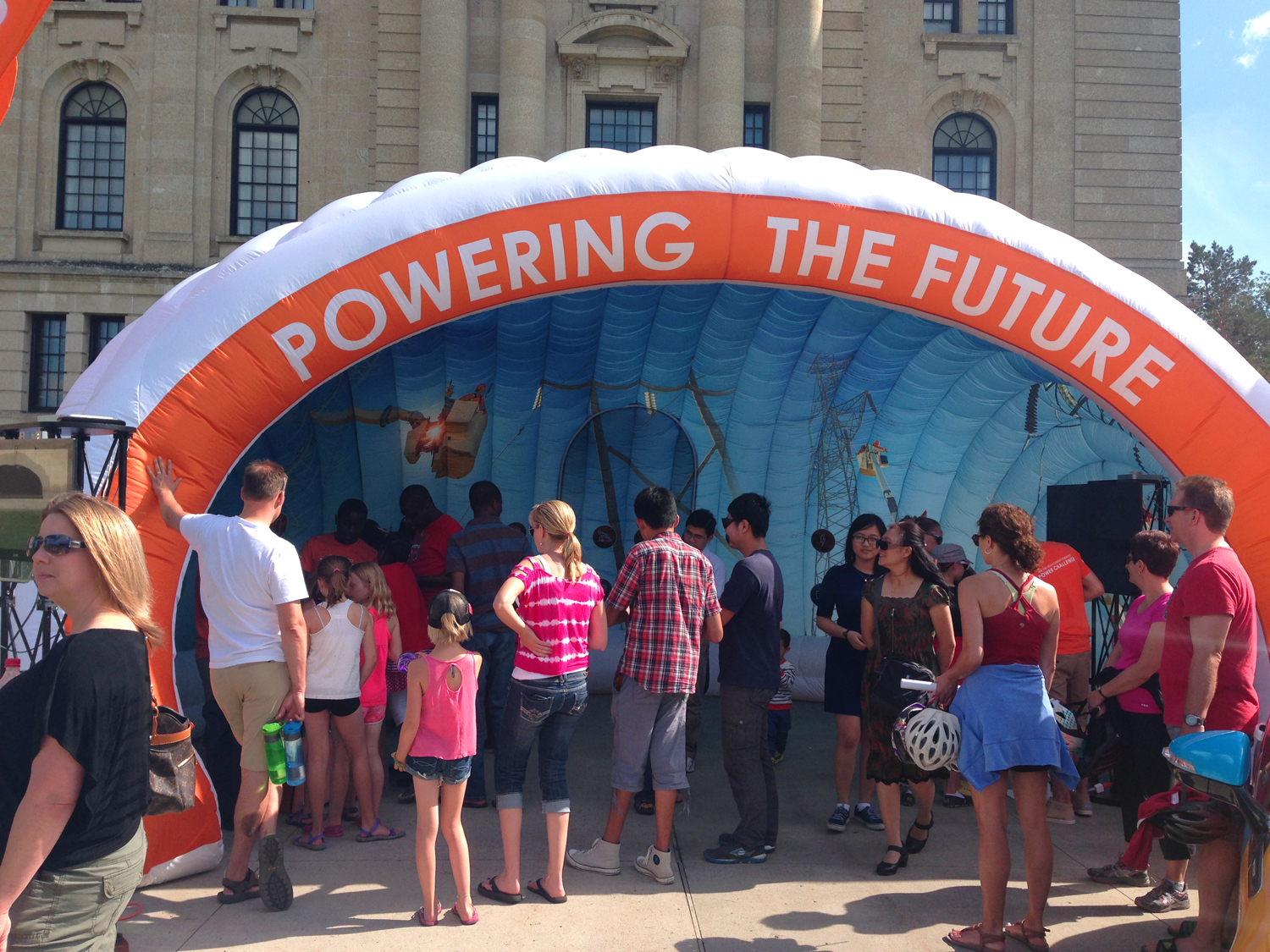 A growing demand for power. New emissions regulations. Finding cleaner power sources.
We have a plan to meet these challenges.
We will double the percentage of renewable power on our system – to as much as 50% - by 2030. In doing so, we will reduce our emissions by about 40% (from 2005 levels) by 2030. These ambitious goals have created a lot of interest!
From solar power, to generating their
own power, to the lines and poles that deliver power, our customers and stakeholders want to know what we're planning and how our plans will affect them.
That's one of the reasons the Power to Grow tour is back on the road in 2016. The experience is staffed by an energetic team who are helping us share our plans for a sustainable power future at public events across the province.
"Globally, there's growing agreement on the need to reduce emissions from electricity generation but the best way to do that remains a topic of discussion and debate," Guy Bruce, Vice-President, Planning, Environment and Sustainable Development says. "Power to Grow is one way we can provide our customers with some context for this discussion and help them better understand some of the things SaskPower is doing to reduce emissions right here at home."
Visitors to the Power to Grow experience can take a spin on the power bike, learn about the different clean generation options we're considering as well as ways to conserve electricity and save money on their power bills.
We'll be making about 100 stops in communities across the province this year.