Unplanned Outages in 2015: A Year in Review
January 25, 2016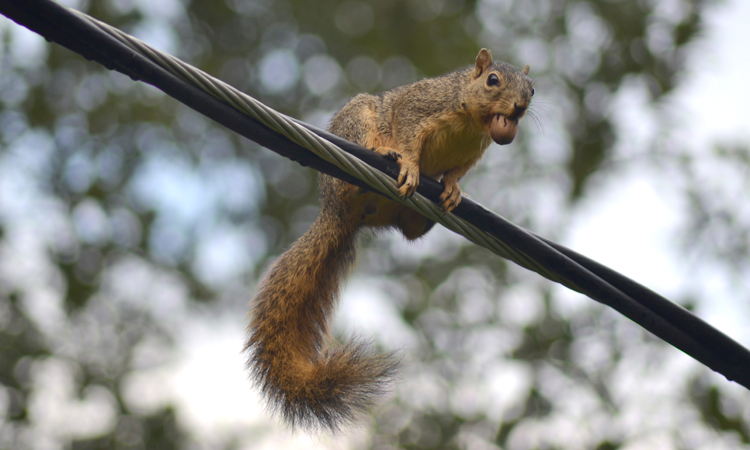 A new year may be underway, but that doesn't mean we've forgotten about 2015. After all, it's our job to look back at past challenges to ensure a brighter future.
An Accidental Contact Leads to a Very Close Call
Accidental contacts continued to be a major cause of unplanned outages in 2015, with one particular incident catching people's attention.
In May, Bobby Montreuil had been putting in long days seeding his farm near Rosetown, SK. Bobby says he must have closed his eyes for only a moment. The next thing he knew, his tractor had contacted a power pole and quickly caught fire.
Thankfully, Bobby was able to leap free and escape injury. He was initially hesitant to share his story publicly, but we're grateful he did. Stories like Bobby's remind us to be mindful of potential dangers at home and at work. While accidental contacts are a major cause of unplanned outages, our concern is for the lives of the people involved in these incidences. This is a statistic we really want to see go down in 2016.
Attack of the Squirrels
In 2015, nature also played a big role in causing unplanned outages. Tree trimming always keeps us busy, however South Regina also heard a lot about squirrels this summer.
We know many of our customers are skeptical, but this is actually a big problem in many parts of the province. In fact, after several major outages were caused by squirrels in Regina and Saskatoon, we took action and installed wildlife protection on numerous transformers.
We don't like to see animals hurt any more than we like to see unplanned outages. Going forward, we'll continue to look at ways to prevent both.
A Historic Disaster
Mother Earth found other ways to test us this past year. Ice, snow, storms, wind, rains and flooding – wild weather has always been a major cause of unplanned outages in Saskatchewan. But no one predicted that hot, dry weather would actually lead to one of our most significant challenges in 2015.
The wildfires that raged in the spring and early summer caused severe damage in Northern Saskatchewan. Electrical equipment certainly wasn't spared the destruction.
In July, we shared the story of some SaskPower employees who stayed behind the evacuation to help keep the lights on. Many of these employees were on the job while their own homes were threatened by fire. When our line workers say they are dedicated to serving our customers, they mean it!
A Familiar Problem
Finally, as we look back at 2015, we're reminded that our largest outage challenge will remain for this year, and likely several years to come.
Aging infrastructure and equipment failure is the #1 cause of unplanned outages. So what are we doing about it?
We're investing over $1 billion per year to update our infrastructure. Last year, that included a $10 million upgrade to the Albert Park Substation in Regina, and inspecting and testing nearly 70,000 power poles around the province.
We're also turning to technology and better communication practices to find and fix outages more quickly. Watch for new ways to stay connected and report on outages this year!
Learn more: