The Road to Becoming a Power Line Technician as a Woman
February 13, 2023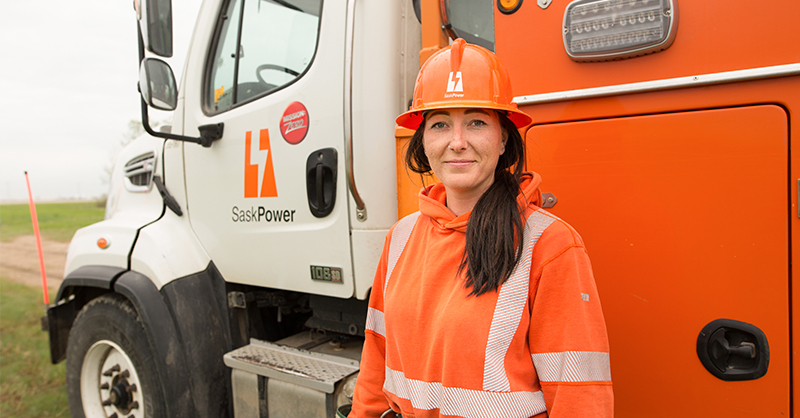 We sat down with Breanne — a first-year Power Line Technician (PLT) apprentice — to hear about her experience working in a male-dominated trade with us.
What led to you becoming a PLT apprentice?
I've always been interested in the trades because I like to be challenged, and I enjoy doing hands-on work. Initially, I pursued a career in the electrical trade, but I was ready to move on to something new. When I witnessed a PLT climb a pole, I was instantly interested in the trade and started researching the career path.
An opportunity presented itself at SaskPower, so I applied and was offered a Labourer's position to gain exposure. Being a Labourer is an excellent way to see if you would be interested in becoming a PLT because you're able to work alongside PLTs daily. And by doing so, I knew I wanted to be a PLT. From there, I participated and passed the Skills Assessment and Trade Orientation (SATO). SATO is a hands-on skills assessment where you're evaluated on how well you complete the tasks and how suitable you are for the job. After I passed, I was offered the PLT apprentice position.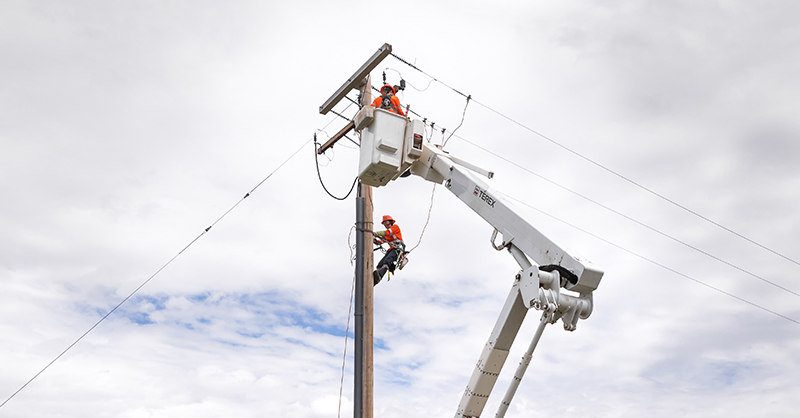 What's your favourite aspect of being a PLT?
Everyday is something different! Even if a job is planned, a situation can change suddenly. You never know when a storm or emergency call will come through.
I enjoy the important role I play in restoring power during an outage. It's a great feeling to be a part of a team that can get the power back on for people in Saskatchewan.
Do you feel supported in a male-dominated trade?
Absolutely! If you show up to work every day with a good attitude and willingness to learn, there's endless help and support from the team. I've never felt that my coworkers did not support me.
What's your best advice for women entering a skilled trade?
Go for it! I understand that it may be intimidating but give it a try. You could let great opportunities pass you by if you don't. Ask questions and get involved, there is a lot to learn, but it will make sense eventually.
Where do you see yourself in 10 years?
My goal is to become a journeyperson PLT with SaskPower. This will open more doors and allow me to explore different opportunities and career paths in the future. I could work in distribution, transmission or even management. I look forward to getting more experience in this trade and discovering which locations within the province and specialty areas I would like to work in.
---
Learn more:
Provide Your Feedback