MS Diagnosis Didn't Stop This SWNA Scholarship Recipient
August 15, 2019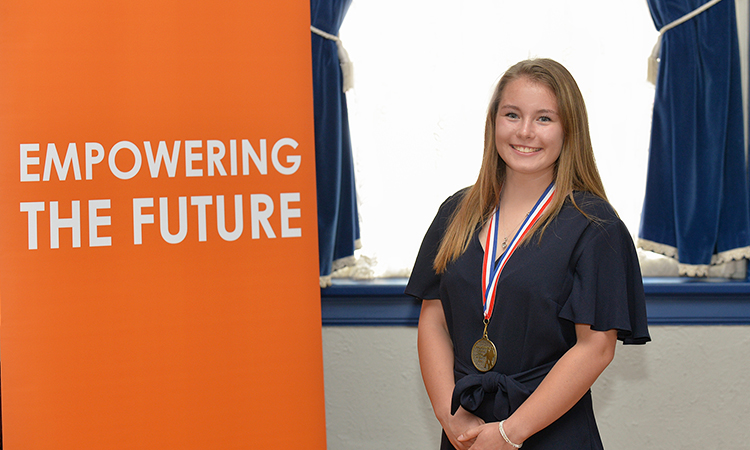 At the age of 14, Jessica Collins received possible life-changing news. Doctors told her she had multiple sclerosis (MS).
She did not let her diagnosis control her.
Four years later, the Saskatoon teen has proven to be a positive influence to her peers and her community. Jessica is an active member of an MS support group, providing inspiration to others. She also volunteers at Sherbrooke Nursing Home, visiting with elders each week.
While in high school, Jessica played various sports including volleyball and basketball. She was also a member of the Social Justice group and Student Representative Council. Organizing school activities and volunteering with organizations like the Saskatoon Food Bank.
In Grade 12, Jessica received two awards for outstanding school involvement. Every year she achieved honour roll status. She graduated with the highest mark for French Christian Ethics. And, she is fluent in both English and French.
A bright and positive young woman, Jessica values her family more than anything. In the future, she wants to work in the medical field and share her caring and positive attitude with others.
Jessica begins her second year of university at the University of Saskatchewan in the fall. Last year, Jessica also received two first year scholarships from the university.
She is one of this year's Saskatchewan Junior Citizen of the Year Award scholarship recipients. We are proud to partner with SWNA in awarding this annual scholarship to local youth.
At SaskPower, we give back to the communities we serve in meaningful and impactful ways. Empowering youth through educational programs, creates opportunities for Saskatchewan's brightest minds.