Youth See a World of Opportunity With EYES Program
September 23, 2019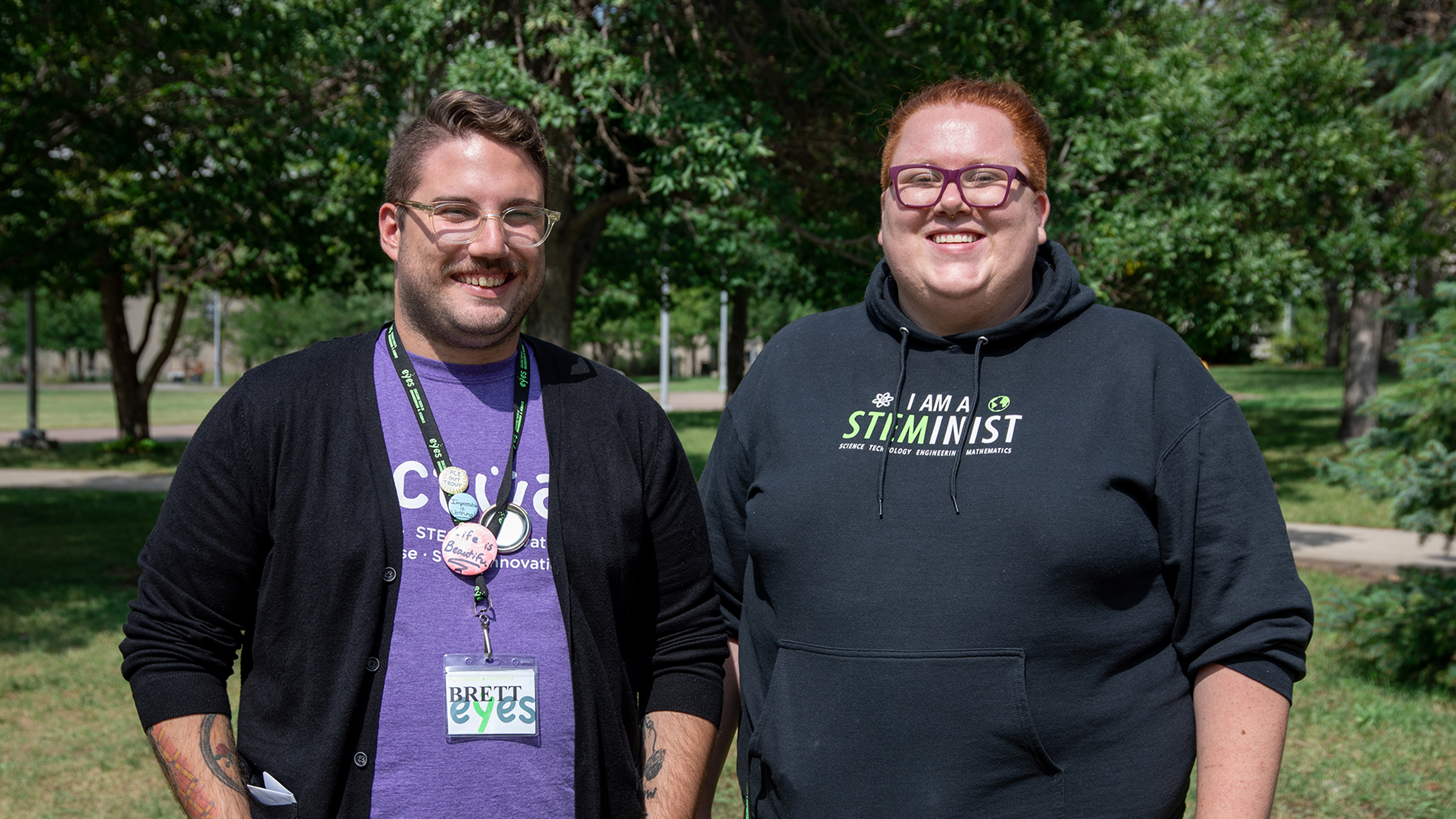 Sometimes science, technology, engineering, and mathematics (STEM) can spark fear in young learners. For the past 24 years, Educating Youth in Engineering and Science (EYES) has been working hard to change this.
"We all remember sitting in school and copying out of a textbook," says EYES, Director, Megan Moore. "We need to talk more about the real-world use of STEM. It's so important we expose all young learners to these skills. At EYES, we try to reinforce STEM as the coolest topics in the world."
EYES uses a hands-on science approach to their engineering-focused programs. They even explore how things like art, social sciences and photography wouldn't exist without STEM.
They offer year-round workshops, clubs and camps to Saskatchewan youth in grades 2 to 9. Per year, EYES reaches about 27,000 students through its programs.
"Everything we do is hands-on and has a practical component that connects life, careers and real people," Moore explains.
EYES aims to provide access to its programs for all communities and groups. They deliver outreach programs for girls and at-risk groups. They also head to areas with limited, remote access.
Moore knows first-hand how programs like EYES can change the course of a young person's future. She wasn't exposed to the broad opportunities that studying STEM could provide. This was because of her rural background. As well, she didn't believe she had the skills to succeed in University.
After participating in an all-girls,2-day program, Moore's outlook changed. "I got to work directly with researchers and scientists, and have conversations with them. This changed my whole path, and I realized that I was smart enough. For someone from a small town, who didn't have access to this type of information, this was life changing. It's why I'm working at EYES today." says Moore.
Since 2009, EYES:
reached 12,000 youth through week-long camps
reached 131,127 youth through in-school workshops
hired 179 undergraduate students
travelled to 438 communities to deliver hands-on workshops
delivered 6,622 workshops in classrooms
In 2020, EYES will celebrate its 25th anniversary.
SaskPower is a proud sponsor of EYES and a promoter of STEM education in Saskatchewan. We empower youth through educational programs. It's just one of the ways we give back to the communities we serve.
To learn more about EYES, visit http://eyes.uregina.ca.