How We're Handling Planned Outages During COVID-19
April 01, 2020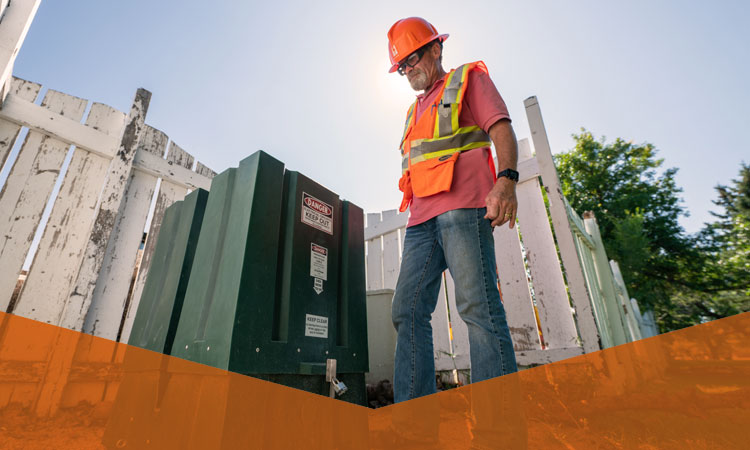 SaskPower's top priority during the COVID-19 pandemic is the health and safety of our customers and employees.
We know many of our customers are spending more time at home during COVID-19 and that makes outages inconvenient. So, we wanted to share with you what we're doing to minimize planned outages and to make sure we've got the crews available to fix unplanned outages.
Is SaskPower still doing planned power outages while people are spending so much more time at home?

Yes, but during the COVID-19 pandemic we're cutting back on planned outages to reduce the inconvenience to our customers. Here's how:

All planned outages that would affect hospitals, medical clinics, pharmacies, long term care facilities and grocery stores are suspended.
There'll be no planned outages scheduled for longer than 1 hour if it impacts more than 1,000 customers or for longer than 3 hours if it impacts less than 40 customers. (Note – there may be some exceptions in certain situations).

Wouldn't it make sense to just cancel all planned outages?

Planned outages help us build a strong and safe power supply. Planned outages are needed to do maintenance that will help prevent future unplanned outages. For now, we'll continue with this scaled back approach. But as the COVID-19 situation evolves we'll adapt our plans as needed.

What's going to happen with outages that are caused by things like animals, storms or trees?

Outages can happen, even during a global pandemic. We're working to keep our employees safe and healthy so they are available to get the power back on when there's an outage.

How are you keeping your Power Line Technicians and field staff safe?

The health and safety of our customers and employees is our top priority. We're promoting physical distancing for our crews by:

Minimizing the number of employees riding together in vehicles.
Splitting crews up so that there's less contact between them when they respond to outages.
Having crews work dispatched from home, so they can reduce their risk of exposure.
Meetings are being held remotely and office time is limited to equipment and material pick-up.

Should I still report an outage when I experience one? And how can I help?

Yes, please call the Outage Centre 310-2220 to report an outage. As always, we recommend having an outage emergency kit in your home, for any time that the power goes out.

You can help by respecting our crews' physical distance when you see them out and about by staying clear of their work sites. Also, based on advice from our health officials, please maintain a 2-metre distance or more for everyone's safety!
Learn more: