5 Questions About Staying Power-Safe While Working in Your Yard
June 20, 2016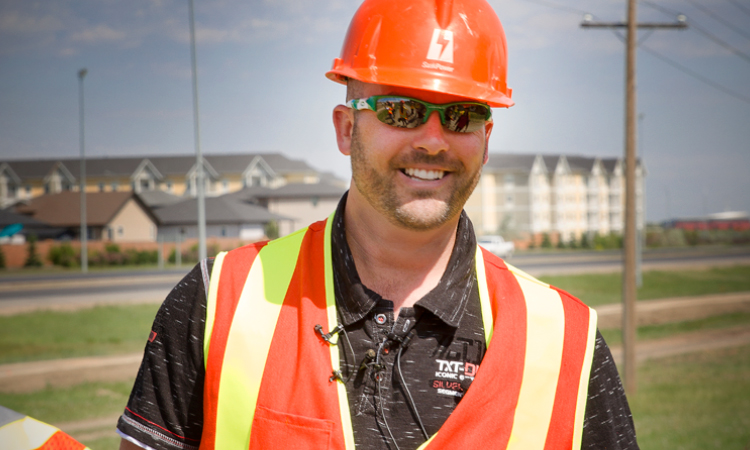 It's a busy time for yard work. Whether you're building a fence, maintaining your trees or creating a new flower bed, you should always keep power safety top of mind. Our Regina-area Operations Manager Ryan Blair shares some do's and don'ts when it comes to seasonal yard work and staying power-safe.
Can I cover up the SaskPower transformer or pedestal in my yard to make it look better?

Sorry, you cannot cover transformers in any way. Transformers are the larger, green metal boxes that supply power to at least 20 of your neighbour's homes. They need to be kept cool to prevent outages and other issues. Please also keep three meters of clear space in front of a transformer door at all times.

Power Pedestals are the smaller green metal or plastic boxes found in areas with underground power lines. Our crews must be able to access pedestals at all times. That means no pegging, nailing, tying or taping anything over it. Please don't place anything that could freeze into the ground over the pedestal either.

While we're on the topic, keep in mind that if you have a power pole in your yard, we need to be able to climb it, so no vines, bird feeders or other things attached to it, please.

I want to build a fence. What do I need to know?

First thing's first – call Sask1stCall at 1-866-828-4888 or go online to www.sask1stcall.com to get your power, telecom and natural gas lines located. It takes only a few days for crews to come out to flag the lines, and it's free. Even if you are just replacing the posts in your fence, you should call before you get started. The original builder may not have had the lines located. Also please remember that marked lines are only valid for 10 days.

Can I plant trees or landscape over underground lines? What about a patio or shed?

If you are doing any digging in the yard or going to be driving in spikes to hold down wood borders on a patio, garden etc., you need to contact Sask1stCall. When it comes to planting trees, it's best to keep them away from our underground and overhead lines. The branches can come into contact with the lines and cause outages and other safety hazards. The roots can also grow down and damage our underground lines.

In areas with underground power, the back three meters of your property is the "easement" where power and natural gas lines are located. You can't put any permanent structures in the easement. Sheds must be moveable if they are going to be in the easement area and/or over top of power lines. Know that if our line is under your project, there's a chance you'll need to move it at some point.

How deep are underground lines buried?

We can't guarantee the depth of our underground power lines. Over time, the ground shifts, soil washes away and levels change. Always contact Sask1stCall prior to doing any work below ground level. Once you have the line located you must hand dig (no skid steers/augers etc.) within two feet of the marked line.

When it comes to overhead power lines, if you are building a deck or have an existing deck and are able to reach the power line from it, please call us. Remember not to place pools and hot tubs, even temporary ones, under power lines. Power and water are a dangerous mix.

What if I want to landscape in the easement?

Whether the easement is in your backyard or the alley in behind your house, they both contain power lines, either underground or overhead. Always be careful working around those areas and remember we need to be able to access our power lines. If you are unsure of where a line is, always contact Sask1stCall for a line locate. Don't forget – it's free.
Quotables:
"First thing's first call Sask1stCall at 1-866-828-4888 or go online sask1stcall.com to get your power, telecom and natural gas lines located. It takes only a few days for crews to come out to flag the lines, and it's free."

"In areas with underground power, the back three meters of your property is the "easement" where power and natural gas lines are located. You can't put any permanent structures in the easement."

"We can't guarantee the depth of our underground power lines. Over time, the ground shifts, soil washes away and levels change."

Learn more: